Payables financing builds
stronger relationships
With flexible finance from TradeBridge, construction company Osborne could build stronger relationships with strategic subcontractors by improving their payment terms, without risking their working capital or restricting their agility.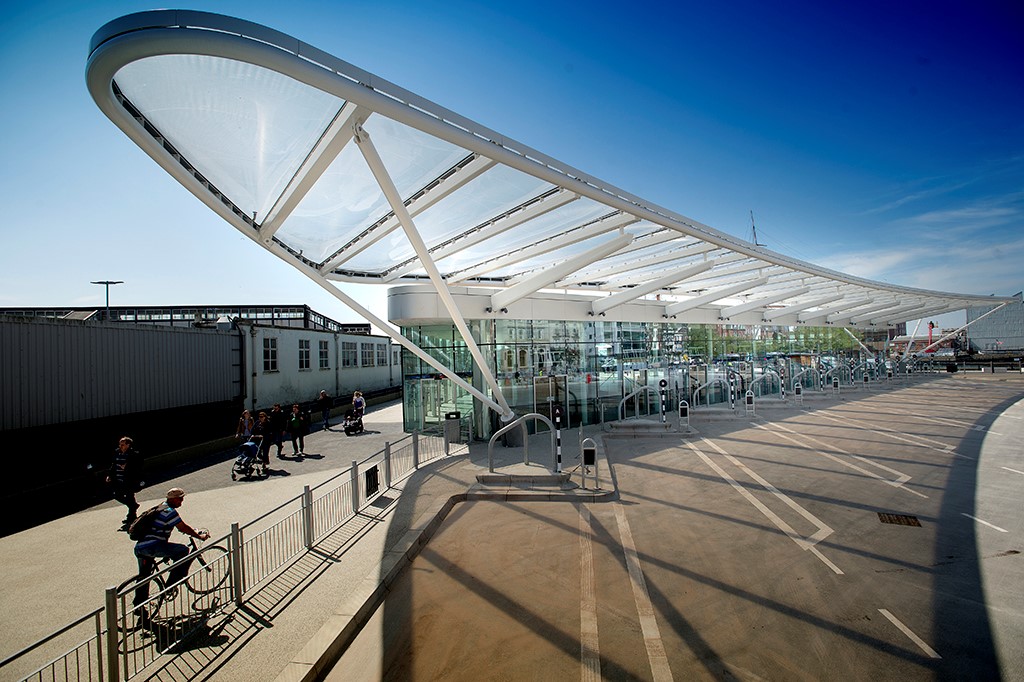 Use of funds
Supply chain finance
Osborne Limited
Construction services
Founded in 1966
Osborne is a family-owned construction services business and one of the UK's top 50 main contractors. Established by civil engineer Geoffrey Osborne, the company is a successful developer, builder, offsite manufacturer and property maintenance business with core values of integrity and fairness.
Despite cost pressures in the sector, Osborne has avoided the shift to lowest-price bidding by focusing on value and quality. The company highly prizes its supply chain of expert subcontractors, and these relationships generate a lot of repeat business from clients looking for specific skillsets and high quality standards.
Like all main contractors, Osborne is constantly optimising its cash and working capital management. Because the business operates on relatively low margins, liquidity is critical because this gives them the capacity to be agile and adaptable.
Osborne wanted to build stronger relationships with their valuable subcontractors by improving payment terms. To achieve this, they needed flexible supply chain finance that would give them the cash to cover supplier payments, while still having the freedom to use their working capital for strategic growth decisions.
www.osborne.co.uk
"The TradeBridge facility helps us improve payment terms and build stronger relationships with our subcontractors without compromising our cash position."
Paul McCulloch, Support Services Improvement Manager, Osborne
Their challenge
Like all main contractors, Osborne is constantly optimising its cash and working capital management. Because they operate on lower margins than other industries, construction firms run the risk of running out of cash to pay their suppliers, which can damage their relationships with essential, strategic subcontractors.
Osborne wanted to improve payment terms across its supply chain, but struggled to find the right finance partner to help achieve this goal. Supplier payment programmes from banks were expensive, too complicated and put unwanted liabilities on subcontractors. Osborne knew that specialist finance was evolving, so they looked for a simpler, affordable solution that didn't restrict their agility to seize opportunities.
Our solution
With years of experience in the sector, we've designed a unique financing programme that gives Osborne the freedom to take longer to pay their invoices, while we pay their chosen suppliers on time or earlier. By supporting their subcontractors' cashflow in an affordable way, Osborne benefits from stronger relationships with strategic subcontractors without damaging their own cash position.
We offered a straightforward, flexible facility with simple financing costs based on the invoice value and the number of days Osborne wished to extend payments. This can help attract stronger suppliers, boost margins by securing better pricing for faster payment terms, and frees up working capital to invest in key growth strategies. Flexible credit line with no set repayments. More funding than other lenders.
Specialists who understand your business.
Easy set up and simple financing costs.
Only pay for the finance you use.
Unlock funding to sit alongside existing facilities.
"Supply chain finance, when used strategically, reduces the cash strains that can stunt business growth. It gives us the liquidity to make growth decisions without affecting working capital."
Paul McCulloch, Support Services Improvement Manager, Osborne
Ready to talk?
Find out how our payables financing can work for your business.
Call: +44 (0)20 7313 8088 or email: info@tradebridge.com