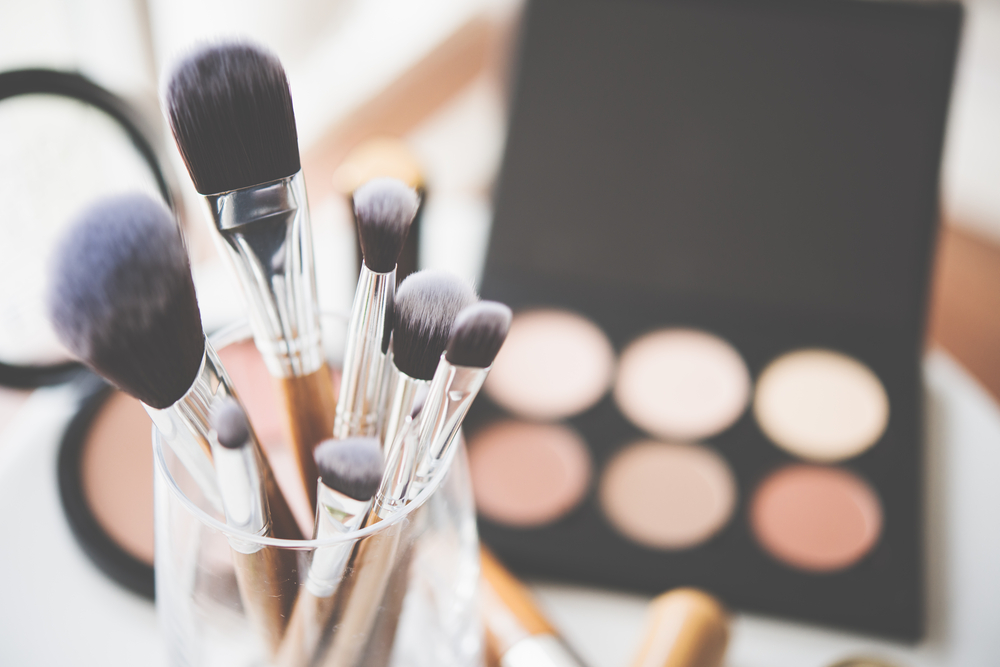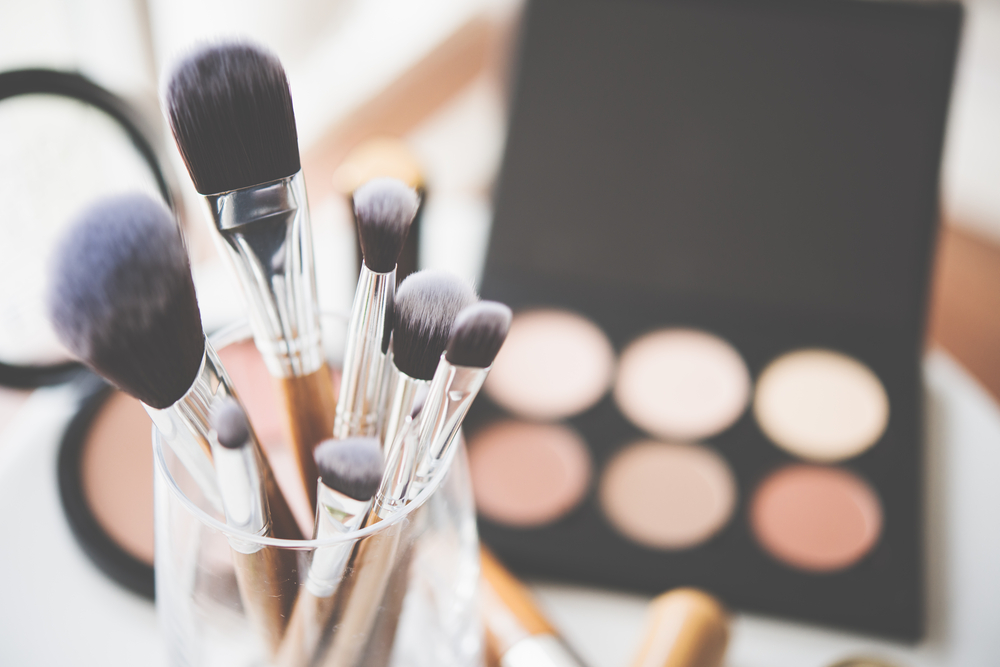 The eCommerceer Podcast - Episode 14: An interview with Jessica Blackler
In this episode, we interviewed Jessica Blackler, the founder of Jecca Blac. A brand that specialises in gender neutral cosmetics, with an array of innovative products including those specifically formulated to address the needs of members of the LGBTQ+ community.

As a makeup artist in the film and TV industry, Jessica worked on many well-known projects, but wanted to expand her output. In her downtime, she offered her expertise to help those starting out with makeup through tutorials. It was through this that she started helping members of the trans community who were looking to learn how to use makeup, which she discovered was an important part of the transitioning process.
By helping those transitioning and offering a safe space for individuals to express themselves, Jessica built up a customer base within the transgender community. By doing so she could hear the issues that trans people had with the cosmetics industry first hand.
One of her most significant experiences was providing makeup tutorials to transgender inmates at a prison in Bridgend. Inmates who were in the process of transitioning, faced many challenges including getting makeup and wigs into the prison, but Jessica helped them achieve this. It was this passion for helping those in the transgender community inspired Jessica to create Jecca Blac.
Building an eCommerce brand
As business owner, you need to have a clear idea of what your brand is and how it will be communicated to the consumers. The brand concept is the foundation for all marketing activities. It communicates the core values of your business and shapes the perception of your company.
Consumers look for new brands that resonate with them. They will buy from brands they trust, which means that if you want to succeed in this competitive market, you need to have an edge over other brands.
The core concept of the Jecca Blac brand is to stay highly focused on the needs of the market they were trying to target:
"Building up that focus group was super important to ensure that I knew that customers were buying into the concept. We launched the first product in 2018, since then we still very much see ourselves as a community focused business and brand. We still very much work with a focus group and have a strong community around the brand to help us on that journey."
– Jessica Blackler, Founder of Jecca Blac


Scaling-up an eCommerce business
When you know there is a demand for your product, the next step on the ladder for any eCommerceer is to reach the point of scale. For Jessica, her experience of scaling-up saw her combine both capital investment and the time invested into building the community around her brand, to take Jecca Blac to the next level.
"People were buying into the concept, a lot of our brand build was really by word of mouth because at that stage I hadn't raised funds, so we were really relying on that community that I had built. When we went to raise funds, it was all about scaling, and that's when we had to introduce different channels and try and build out the customer base as much as possible."
In doing so, Jessica expanded Jecca Blac to the US market, all the while maintaining her community focus and helping not only trans customers, but also individuals of any gender to discover makeup products that are suited to their needs.
Now having launched into the North American market, Jessica knows further growth is never far away:
"We've got really strong B2B in the US market, but the goal is to try and build up that DTC as well launch some new collections and grow in our current markets"
-Jessica Blackler, Founder of Jecca Blac.
For any eCommerce businesses, scaling up requires working capital. Working capital is the amount of money that you have available for day-to-day operations, and it is usually calculated as the difference between current assets and current liabilities. To discover more about how TradeBridge support your eCommerce business, visit TradeBridge eCommerce funding…
The Coronavirus pandemic and Supply Chain Issues
As we've discussed in previous blog posts, the COVID-19 pandemic and supply chain crises of 2020 and 2021 hit many businesses hard.
For Jecca Blac too, there were some issues with their supply chain. Fortunately, good relationships with suppliers and a loyal customer community meant the impact was limited. In fact, over the course of the pandemic, Jecca Blac experienced its best output.
Jessica Blackler, founder of Jecca Blac, attributed this to makeup and cosmetics remaining an essential part of consumers habits. With users finding it an outlet for creativity and self-expression during the isolation of national lockdowns.
Trends shaping the cosmetics industry

In many cases, cosmetics companies look for new ways to attract consumers by constantly adapting their products and marketing strategies to the latest trends.
Often trends are catalysed by TV shows, social media platforms like Instagram and YouTube, and influential people and celebrities. Recently the HBO show Euphoria has seen more cosmetics companies incorporate bright colours and natural bases used by the makeup artists on the show.
Trends and consumer habits shape what people buy and when, and for eCommerce sellers and entrepreneurs, recognising what your buyers want is crucial to growing a successful customer base.
Traditionally, the cosmetics industry is viewed as generally reactive to these trends. However, this is not a universally the case. At the heart of the Jecca Blac brand are the face bases – foundations and concealers. This group of products are the staple of any make-up bag, less impacted by trends, creating repeat purchases from consistent ongoing demand.
Of course, if a trend looks like it's here to stay and not just a gimmick (such as the treatment of eyebrows in today's make-up) then Jecca Blac product innovation is always happening to make the most of that.


Marketing gender neutral makeup
When it comes to marketing their makeup, Jecca Blac discovered that the traditional means of Meta and Google were often too expensive and didn't necessarily reach their target consumers.
"There are definitely other things you can do that aren't so expensive because advertising on Google, Facebook and Instagram is becoming more expensive and more competitive"
The key is recognising where your target consumers are most active and how you can use that to amplify your products and brand. For Jecca Blac, the trans communities' presence on less mainstream platforms meant their products could be more visible to the target consumer they wanted to help:
"We find that some of our best channels are really under the mainstream, for example Pinterest and Reddit. It's all about subreddits and building communities around that so obviously you know there are strong communities there, that we've tapped into."


Finally, we asked Jessica what three pieces of advice would you give to entrepreneurs at the start of their journey?
"Be patient. It's an obvious one but when you first start out, you're so excited about the idea and product. It does take time, especially when you start engaging with big retailers, for example with Walmart, you know they're huge and those conversations take so long, and you just have to really be patient with it. Expect it to take much longer than you initially think but it's not necessarily negative."
"Surround yourself by mentors. I think initially when I first started out, I was very aware that I haven't had a business before, and I was young. I was ready to go and excited. I needed to have years of experience and context. So, I surrounded myself with mentors and when we went to gain investment, investors can give advice as well. For any entrepreneur I think it's super important to have as many mentors as possible especially if haven't got a co-founder, so sometimes it's nice to be able to bounce ideas off someone that isn't in the day today of the business is able to give an objective view."
"Stick to what you what you know and what you love. I always take my hat off to anyone that starts their own project because it is difficult. With Jecca it was quite organic it and I became obsessed with wanting to help my customers, it's what got me out of bed. It's so hard in the beginning, you have to sacrifice your social life. It's not just the case of having a great idea, I think you've got to really love it and be obsessed with it because it just gets so much more challenging."
Funding for eCommerce
For eCommerce entrepreneurs and sellers like Jecca Blac. Having the agility to seize opportunities as and when they come is vital.
To discover how TradeBridge eCommerce funding can support your online retail business get in touch with one of our experts.

Don't forget to subscribe and keep an eye out for our next episode, coming soon.

Also available on Spotify and Apple Podcasts:

If you have any questions or would like to get in touch, contact us at grant@tradebridge.com or visit tradebridge.com/ecommerce