Flexible capital
powers global expansion
When rising eCommerce sales helped accelerate Joolca's growth plans to a whole new level, it needed a flexible, long-term working capital facility to keep buying inventory while it expanded aggressively into new overseas markets.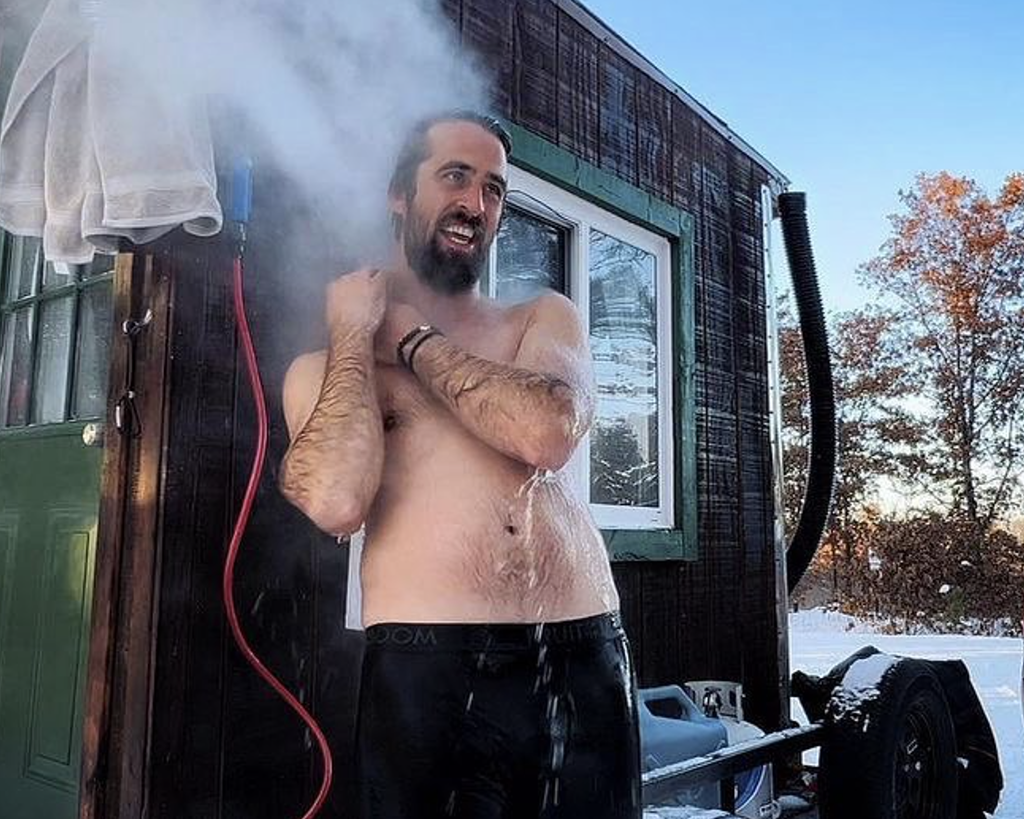 Joolca
Outdoor leisure design & engineering company
Founded 2011
Joolca is a family-owned Australian company creating products that bring home comforts like hot showers to the great outdoors. Led by founder Maciek Slodyczka and his brothers Chris, Jacek and Bart, Melbourne-based Joolca has grown rapidly worldwide by selling directly via its eCommerce channels as well as retail partnerships.

The company launched in the USA in early 2020 just before the global Covid pandemic, which became a major growth lever. With more consumers at home, physical shops closed and international travel shut down, an explosion in outdoor interest saw a huge uplift in eCommerce sales, which helped accelerate Joolca's growth to a whole new level.
After expanding steadily in Australia and New Zealand for a decade, Joolca's trajectory went supernova. From early 2020 to late 2021, revenue grew by around seven times as it conquered one overseas market after another. Now established in Australia, New Zealand, the USA, Canada and the UK, the company has no intention of slowing down.

Having perfected off-grid hot water with HOTTAP, its flagship, LPG-powered portable hot water system, Joolca will soon introduce more innovative home comforts like toilets, power, heating and cooling for camping and outdoor living in all its five markets.
www.joolca.com
"TradeBridge offers a revolving line of credit that other lenders don't. You only go through approval once, then you get rapid access to ongoing capital that's always available and you can use any way you want to."
Chris Slodyczka, Marketing Director, Joolca
Their challenge
Joolca wanted to launch its flagship HOTTAP off-grid hot water system in lucrative new markets in the USA, Canada and the UK. With eCommerce sales exploding during the Covid pandemic, it saw the opportunity to seize the day and accelerate its growth plans, but this meant scaling extensively and quickly.
The company was eager to pursue an aggressive trajectory but it didn't have enough working capital on hand to pay for the extra inventory required, or to mitigate financial risks while it made bold moves in fast-moving markets. With traditional lenders too slow and conservative to meet its needs, Joolca was actively looking for help when serendipity intervened and TradeBridge got in touch out of the blue.
Our solution
By using real-time trading data to assess the true strength of an eCommerce business,
we could not only offer more funding than other lenders, but provide an ongoing, revolving credit facility that gives Joolca the flexibility to draw down funds whenever they need them and repay when the time is right, with transparent pricing and no fixed repayments.
Thanks to flexible, always-on working capital, a credit limit that rises as they grow and a partner who is always listening, Joolca could keep investing in inventory and accelerating growth without compromising their goals. And they had a solid financial buffer to help mitigate risks and survive any lean periods too.
Revolving credit line with no set repayments.
More funding than other lenders.
Long-term credit facility that grows with you.
Only pay for what you use.
Flexible terms and trasnparent pricing
"I would absolutely recommend TradeBridge to other eCommerce businesses. When we come up against a new pain point, they go above and beyond to be flexible and support our goals. They're always listening to us."
Chris Slodyczka, Marketing Director, Joolca
Ready to talk?
Find out how our financing can work for your business.
Call: +44 (0)20 7313 8088
or email: info@tradebridge.com