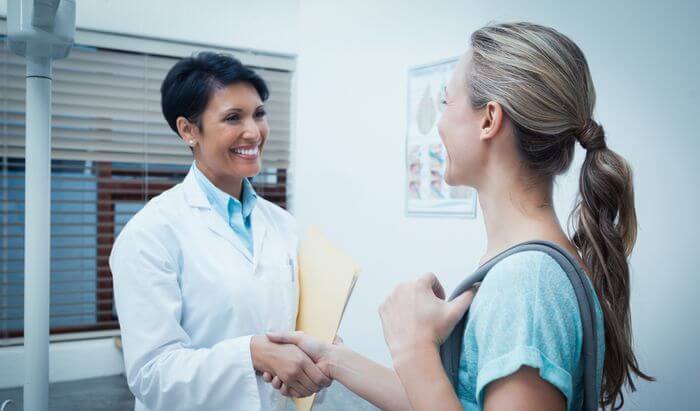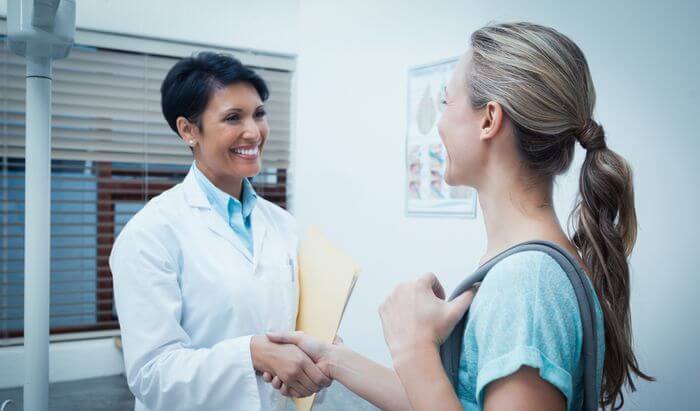 The Challenges of Growing a Dental Practice
TradeBridge met with successful entrepreneur Pavan Gogna of Byways Dental. Pavan shared his experiences; the challenges of running and growing a successful dental practice, of servicing both NHS and private clients and the importance to his business of working capital.
What's your background, and how did you come to own a dental practice?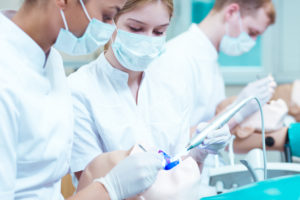 I qualified in 2003 and then initially, I spent a year in a foundation programme, learning the business of being a dentist from a practicing professional.
The foundation programme is the sixth year of training that a dentist undertakes. A further year on top of the five years of study is at a university. Despite the length of the course, university only teaches us to practice dentistry and what's lacking in the whole undergraduate process, is the business side of the being a dentist.
I learned that there's a huge difference between being a qualified dentist and running a dental practice. Lots of graduates embark on foundation training for exactly that reason. About three years ago, my wife (also a dentist) and I decided that the time was right to buy our own practice.
How did you buy your first practice?
When my wife and I decided that the time was right to work for ourselves, we chose to build a practice, rather than buy one that somebody else had built. It can be difficult to buy a practice sometimes. The reason is that the success of the practice is dependent on the personal brand, reputation and community goodwill towards the owner. If the owner sold a private practice and then left the business, there's the risk that all of the clients and therefore the revenue would follow him. Of course, some dental practices, like other kinds of business, are generational and the practices themselves are passed on from parents to children.
My wife and I had some money saved and at the time we were able to borrow at a really excellent rate. We were supported by our parents too. Like with any business, it's taken time and our own continued investment to get us to where we are now.
How did you support the financial growth of your practice?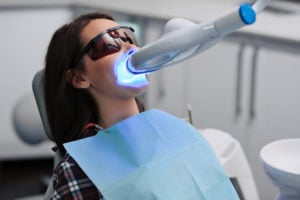 It's taken us more than three years to get the practice to where we wanted it to be. Like most practices, we've done a couple of big refurbishments and re-fits.
I split my hours between being a dental associate in another practice, for the income, and servicing clients in our own practice. My wife and I have financed a lot of the development of our business with our own funds and savings. It's really challenging.
Do you have any current funding support in place?
Until recently, we have supported the business through our own funds and savings. However, when COVID-19 hit this year, we decided to take advantage of the business grants on offer and we also took out a BBILS loan to cover our cash position.
Like all businesses, the work can ebb and flow and there are peaks and troughs throughout the course of a year. We try to keep a reserve of cash in the business, we then buy equipment and supplies of medicines and so on from that reserve. Throughout the year a dentist could use up reserves of cash to fund their business in this way. I do know of some finance that is targeted at dentists, most use this to either upgrade their practice or to invest in additional technology and equipment. The upshot was that a lot of dentists were left short of cash – and a lot of practices ceased to exist. I think all dentists will be considering the business side of being a dentist very carefully after COVID-19.
What types of funding are available for NHS dental practices?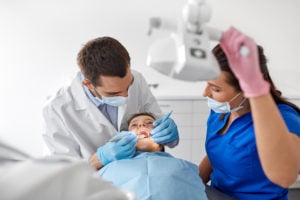 The biggest risk to us, like with every business, are the occasions that we have to support the business's cash flow with our own funds. We were fortunate to buy a practice that already had an NHS client base and that's really valuable because you can rely on that NHS income.
Building a private client base takes time and every dental practice is different in terms of the balance of private clients and NHS work that is best for them to service. Every practice has its own 'sweet spot' or optimum number of private clients that help to achieve that balance.
We haven't previously used private funding – in fact, we weren't really aware of this, or how we could use it.
Many dentists are contracted to the NHS for a percentage of their work, and most dentists work on a mix of both private and NHS clients. Even when supporting the NHS, is always the responsibility of the dentist to establish the practice and equip the surgery, hire all the staff and pay all of the running costs (including wages, materials and insurances).
TradeBridge Dental Finance allows dentists to leverage up to 3x their NHS monthly income in a working capital facility that the dentist can access when they need to. Interest is only paid on the cash as and when it is used. Having a working capital facility means a practice can continue to ensure the standard of their building, surgery and equipment without the risk of spending their own funds to do it.
Working with the NHS is positive but with it comes a target to hit in terms of the number of clients that we need to service to validate their investment. For dentists with a large NHS client base, the NHS will ask for that investment back if they don't meet their quota – and that can really impact a practice's cash reserves.
Seb Miles, Commercial Director – TradeBridge, commented:
"I think that this year will have exposed many of the business risks dental practices face. A lot of practices will have learnt how important having working capital available to them is – to both manage the unexpected and develop and grow the business. Dental practice finance offers a simple solution, releasing money held in the NHS payment cycle."
For more information on a working capital facility for your dental practice, get in touch with one of our experts.
TradeBridge Healthcare
There has never been a better time for entrepreneurially-minded professionals to build a thriving healthcare business. Using real-time trading data and other business information to assess the true strength of your business, we give you the funding you need to make a real impact.